Trends in Legal, Risk & Compliance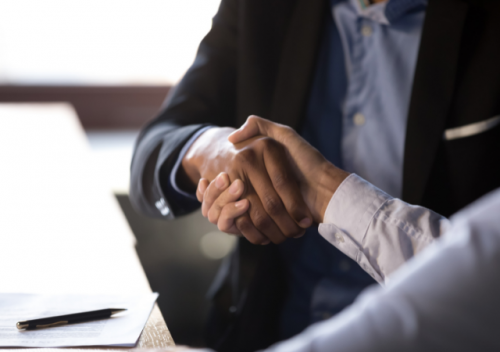 Because roles and responsibilities have become so interconnected, major financial services firms have integrated their risk management, regulatory compliance and legal departments. This is due to the increased complexity of the financial markets and investment strategies, significant changes to laws and regulations, the rise of sophisticated, data-driven financial technology and regulatory technology solutions developed to support these teams, ever-present cybersecurity threats, and the need for streamlined issue remediation.
The integration of these three disciplines has emerged the need to attract senior executives and team members who possess a new, broader array of skills and experience. Below are two examples of a compliance and a risk management role and the qualifications employers might seek in a candidate.
Investment Compliance Officer (sample qualifications):
Lawyer or non-lawyer with excellent oral and written communications skills.
Intellectually curious and pro-active. Example: compliance (with legal) may need to interpret new regulations. He/she may also need to adapt to the changing approaches of regulators who use cloud systems, artificial intelligence (AI) and predictive analytics tools for new monitoring and enforcement processes.
Collaborates with senior leaders and subject matter experts. For example, will work with the portfolio management and marketing teams to accurately articulate complex strategies.
Works well with their senior management, technology, and finance colleagues to determine the firm's annual budget and ongoing monetary investment in technology.
Adheres to policies, procedures, and standards; fosters a compliance ethics culture; and manages internal team and external vendor conduct.
Builds effective team and processes that withstand scrutiny during request for proposal (RFP) process of prospective institutional investors.
Senior Risk Officer (sample qualifications):
Focus on the breadth of strategic risks and manage the entire risk management lifecycle.
Responsible for enhancing all risk management capabilities and technologies, establishing formal culture and conduct training programs, enhancing primary lines of defense, and providing comprehensive reporting.
Candidate requirements may vary greatly depending upon the size and structure of the firm, its complexity, the firm's goals, and challenges.
May have completed graduate level programs in risk management.
May hold certifications in financial services risk management, including Financial Risk Manager (FRM), Professional Risk Manager (PRM), certifications from the Society of Actuaries, Risk, and Insurance management Society Felly (RIMS Fellow), Chartered Enterprise Risk Analyst, Certified Enterprise Risk Professional (CERP) and Associate in Risk Management (among others).
---
Our leaders at Hirenomics have direct experience working in the legal industry. This hands on experience helped to create our highly customized retained search and contract staffing services. Please contact Jackie Moes at 612-243-9988 to learn more about how Hirenomics can help you succeed.