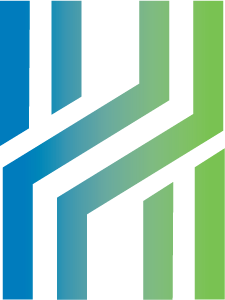 Hirenomics offers customized executive search and professional placement solutions on a national level. Our search focus areas include working with clients in asset and wealth management, insurance, FinTech, banks, credit unions, private equity/venture capital, and other specialities within the financial services industry. Hirenomics founders, Travis Lind and Jackie Moes, together with their team, have over 58 years of collective industry expertise. They have earned a distinguished reputation as trusted partners, consultants and experts in search with many of the top executives in the world's largest financial services institutions as well as boutique and niche firms across the country.
Why do our clients consider Hirenomics to be an authentically-valuable search partner?
Industry Knowledge: They look to Hirenomics as a vested partner on each critical hire. They count on us for our subject matter expertise.
Customization: Grassroots research on every search – we never rely solely on a "tired database."
Our Network: We have relationships with industry leaders across the globe.
Accountability: We deliver unparalleled results which are evident in our diversity placement, client repeat business and closing rates.
Hirenomics' placement statistics are unparalleled in the recruiting world: the firm has a 99% closing rate on retained searches performed, 48% female placement over the past five years and 22% of placed candidates are diversity or inclusion hires (statistics over the past five years as of April 2021).
More About Hirenomics
Our Mission is to connect talented professionals with strategic partners through our customized recruiting process.
Our Vision is to build life-long partnerships with our candidates and clients. We strive to be trusted industry leaders that:
Believe in a no-fail policy and close every search
Commit to following our customized search process on every project
Provide honest consultation in the best interests of clients AND candidates
Our Philosophy is simple. We believe that focusing our efforts on fewer clients and creating deeper relationships results in a greater return on investment. We aspire to build long-term relationships built on mutual trust and transparency. Clients know we have no hidden agenda and that we continually have their best interests at heart. Our clients depend on our subject matter expertise when discussing executive search and professional placement, hiring trends and market intelligence.
The hirenomics difference
Hirenomics Search
Traditional Search Firm
Ultra high-touch: 99% closing rate
52-71% average fill rate
True Head Hunters - targeted and focused research uncovering off-the-radar candidates our competitors will not find
Sourcing from a tired database
Managing Partners work on your search. Details will not be lost in translation.
Sales teams win business and hand off the work to junior recruiters

Defined search process:

Our researchers are required to create a new call list for EVERY SEARCH with a minimum of 200 new names. We then layer in our networking and industry contacts
The first calls are to industry leaders to ask "who they know"
We know our candidates better and find out what's NOT on paper

Tired search process

Retrieve a list from a previous search
Make redundant calls to candidates only
Transactional – they don't take the "deeper dive" to truly understand culture fit and long term employment potential for both client and candidate

We say No to a search if we:

Are not subject-matter experts on the industry/role
Cannot commit the time we promise to the search

Always say YES because they have to support their huge overhead

Internally motivated –

Driven to "never let our clients down"
Externally motived – about the money
We are accurate storytellers -- we tell our clients' unique stories with passion and knowledge
Sell a job at all costs to close the search
At the end of every search, we call each significant candidate/contributor to thank them on behalf of our client (not just those who interviewed in person)
Call back only the candidates who interviewed
Paid to Perform Model – Negotiated fee as down payment and full balance upon completion
1/3 down, 1/3 when present candidates, 1/3 upon completion – motivation drops dramatically at 2/3 point
We continue recruiting until an offer has been accepted, we unearth candidates through the entire search process
Once candidates are in play, searching for new candidates stops and they begin pushing the existing candidates on their clients in order to finish the search.