Trends in Executive Leadership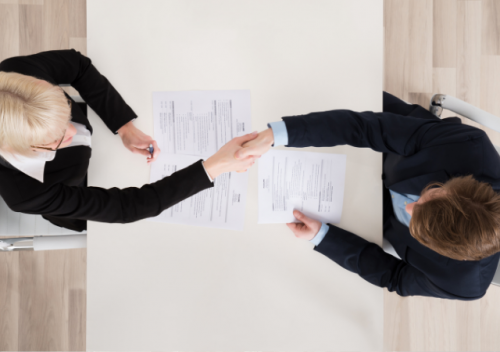 The COVID-19 pandemic has tested corporate executive leaders and their firms in urgent, often unexpected ways. Leaders have faced a daunting humanitarian crisis, responding to complex, evolving client, employee, vendor and partner needs, governmental requirements, and financial impacts. These events have provided tangible evidence of the level of engagement, flexibility, innovation, humanity, and time management capabilities of C-suite leaders and their teams, most of whom have worked primarily from home for a long time.
Today, perhaps more than ever before, financial services CEOs, presidents and their teams must ensure ongoing close collaboration across risk management, compliance, legal, finance, business development and marketing, information technology, cybersecurity, and operations departments, as well as with their external consultants and partners. All these areas are inextricably interconnected, so senior leaders must be adept at understanding the mindsets and objectives of each team, to help ensure that the enterprise achieves overall goals and objectives.
We see a huge, growing opportunity for innovative, nimble, empathetic and communicative leaders in this new environment. Firms seek executives who can navigate their firms through difficult times and successfully empower business growth, with a focus on ethics and the welfare of employees and clients.
In sourcing the senior leaders, we go well beyond the resume, website, and cover letter, to really get to know our candidates, and explore what doesn't not appear on paper or in the public domain. We also get to know our client's firm culture and focus on delivering candidates who possess a strong cultural fit, as well as a deep grasp on what is needed to achieve the mission, vision and goals of a new organization.
---
Our leaders at Hirenomics have expertise in Executive Leadership across the Financial Services industry and beyond. This hands on experience helped to create our highly customized retained search services. Please contact Jackie Moes at 612-243-9988 to learn more about how Hirenomics can help you succeed.