An Interview with Kristin Frame of Hirenomics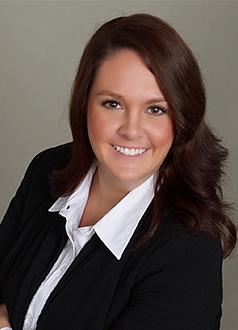 How long have you been at Hirenomics, and what is your role?
I am an executive recruiter serving the Financial Services and Legal Industries and have been with the team since 2018. While most of what we do is retained search, I also help businesses with their contract staffing needs within the legal realm. My background is in staffing, career coaching and helping clients grow their internal talent.
What do you like best about your job?
The lasting impact we have on our candidates and clients. From the very first contact, our approach is personal and customized for each search, truly allowing us to get to know our candidates, their career progression and what a next step may look like within that progression. Having the partnerships with both clients and candidates gives us a 360 degree approach to recruiting and really understanding "what's not on paper" with the opportunity.
What does the recruiting process look like, from the inside?
After we receive an opportunity from a client, the first two weeks in kicking off a search are hot and heavy. Because we don't simply dust off a list of candidates, we use every resource possible to unearth the best talent for the unique opportunity at hand. We spend a lot of time on the phone, scheduling introductory calls with potential candidates, sharing high-level details about the role and company, helping tell the client's story and paint a true picture of the opportunity at hand. Then we put our collective heads together and narrow down the list of candidates to those that are most excited about the role, culture, opportunity, and ultimately, the future of the position. Hirenomics will then present 3-5 of the top candidates to the client, they will interview, we will continue to do our due diligence on their experience and background, and 99% of the time we've made a match and close the role.
What makes the Hirenomics team an expert at executive search and recruiting?
Beyond our depth of experience that AJ mentions, we take a completely personalized approach, and that we are focused on making a perfect match.
Candidates appreciate that they are always dealing with the same recruiter, and that we have taken the time to really get to know them, their preferences and expectations, and their career trajectory.
Hirenomics is an extension of the Client's team. We take the time to get to know each client intimately, the hiring manager and team, and we work hard to build a story around the opportunity both in the short and long-term. Our clients love that the candidate comes in knowing a lot about them, we've told their story well, and that we set clear expectations of the interview process.
How do you help candidates stand out these days?
Oftentimes we unearth candidates that haven't begun a search or are looking for that next opportunity. This means they need to take some time to update their online portfolios, such as LinkedIn, we help dig into their background to define key accomplishments they have that translate into showcasing their expertise, and we ensure they have the right credentials and are prepared to showcase their presence if they are participating in virtual interviews. We can read a lot about a person by talking to them on the phone and in reviewing their answers to a candidate questionaire that is customized for each role we are working to fill.
What do you like to do when you aren't working?
When I am not working, you can find me trout fishing in the mountains, hiking, or chasing around our 1.5-year-old German Shorthaired Pointer. Having recently relocated to North Carolina, I enjoy as much time outside as possible!