Trends in Sales & Marketing Roles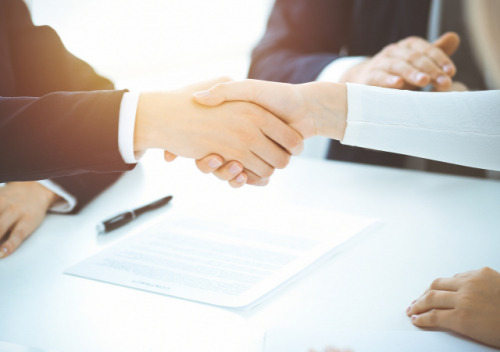 Prior to the pandemic, asset management wholesalers, national accounts, and client portfolio advisory teams sought to interact with financial intermediaries and institutional investors in person, where possible, to help build strong, trust-based working relationships. Client-facing teams, clients, prospects, centers of influence, and the media all endeavored to adapt to remote work from home, and new video call, email, and online project management technologies.
Marketing and communications teams scurried to update their websites with COVID-19 messages, new social media content and modified digital campaigns, new content approaches, and compelling virtual event experiences and webinars to engage and delight their audiences.
The Hirenomics team believes that remote work will continue going forward, perhaps with staggered in-office staff presence. Some financial services firms have begun to loosen hiring freezes. As firms seek to replace or hire new sales, national accounts, client portfolio and marketing professionals, we believe that they may seek individuals who offer updated skill sets. Client-facing teams who are more creative and tenacious in engaging target audiences, using enhanced digital and tech-forward approaches (e.g., virtual whiteboard demos and real-time online portfolio reviews), may have a competitive advantage. They need to provide relevant support and value-added content to help financial advisors in retaining client relationships and client AUM as wealth moves to a new generation (i.e., B2B2C). Similarly, marketing professionals who demonstrate a deep understanding of the personas, preferences, goals, and mindsets of target clients, prospects, and influences may be most attractive in helping their new employers achieve challenging goals in the new post-pandemic environment.
Hirenomics has observed how asset management, wealth management, and insurance firms have managed a tidal wave of disruptions prior to and during the pandemic. These include intensive fee compression, extensive regulatory and compliance changes, mergers and acquisitions, and new technologies (e.g., FinTech, RegTech, and responsive and predictive data analysis tools, including AI and machine learning). We anticipate that these new trends will change the hiring preferences of our clients going forward.
---
Our leaders at Hirenomics have unparalleled experience in Sales & Marketing roles across the Financial Services industry. They utilize this knowledge coupled with strong relationships to reliably deliver the candidates clients seek. Please contact Travis Lind at 612-243-9987 to learn more about how Hirenomics can help you succeed.