Hirenomics in the Community: St. Jude's Walk/Run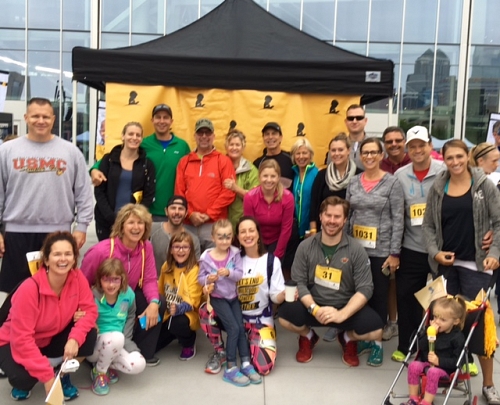 On September 24th, 2017 the Hirenomics team participated in the annual St. Jude Walk/Run event to end childhood cancer. The event was held in and around the new US Bank Stadium in downtown Minneapolis. The "Tumornators" at Hirenomics helped raise funds for St. Jude's goal of ending childhood cancer.
At St. Jude Medica Center, families never receive a bill from for treatment, travel, housing or food — because all a family should worry about is helping their child live. Treatments invented at St. Jude have helped push the overall childhood cancer survival rate from 20% to more than 80% since it opened more than 50 years ago.
ABOUT HIRENOMICS, LLC
Hirenomics, LLC is one of the fastest-growing executive search and contracting staffing firms in the Twin Cities – and nationwide. With expertise in the industries of financial services, legal services, and compliance, Hirenomics guarantees optimal placement services. The firm has some of the most impressive placement, retention, and diversity statistics in the executive search industry. Hirenomics focuses its efforts on fewer clients and more in-depth service.
Company leaders Travis J. Lind and Jackie A. Moes joined forces in November 2010 with the vision of providing world-class white glove service unique to each client and candidate they represent, and today the company leaders still oversee each and every search taken on by the firm. Hirenomics launched it's subsidiary Hirenomics|Legal in 2014 with partner Jennifer Huart, JD, and now extends the same high-touch service the company is known for to the legal contract staffing market.
If you would like to learn more about how Hirenomics can help with your professional placement needs, please contact us at info@hirenomics.com or at 612-223-7965.